Wir Sind Wieder Unterwegs!

read blog
sejlerliv
... 958 entries
david gill
... 816 entries
harry and judy's rv trip
... 770 entries
debbie does...round the w
... 543 entries
lushblog
... 482 entries
eutikia ... festina lente
... 361 entries

Export To China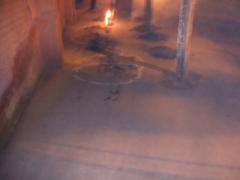 Hi. this blog is about my teaching life in china. it's now over 8 years since i started out on this venture. my first year, described in the first 34 entries was spent in hanzhong 汉中, south of xian, in shaanxi province. t...

read blog
alwaysyoung
... 2 minutes ago
sailingfastforward
... 2 minutes ago
wir sind wieder unterwegs
... 4 minutes ago
journeys
... 4 minutes ago
peter & joan's adventures
... 6 minutes ago
the lofty wanderer
... 8 minutes ago

Search for a friends blog, or find out what a real traveller has already written about a destination that you're planning to visit.