Bella Italia

read blog
sejlerliv
... 906 entries
david gill
... 751 entries
harry and judy's rv trip
... 708 entries
debbie does...round the w
... 518 entries
lushblog
... 466 entries
la vuelta al mundo en 477
... 394 entries

Too Blessed To Be Stressed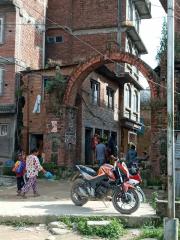 I am a nomad and have been since 2006. i've lived and worked in nz, australia, england, solomon islands, nigeria and nepal. when i retired in 2006 i made my temporary home in kathmandu, nepal. here i experience a totally di...

read blog
education is light
... 3 minutes ago
debbie does...round the w
... 3 minutes ago
eutikia ... festina lente
... 4 minutes ago
the lofty wanderer
... 5 minutes ago
lushblog
... 6 minutes ago
export to china
... 8 minutes ago

Search for a friends blog, or find out what a real traveller has already written about a destination that you're planning to visit.