Wir Sind Wieder Unterwegs!

read blog
sejlerliv
... 986 entries
david gill
... 851 entries
harry and judy's rv trip
... 770 entries
debbie does...round the w
... 543 entries
lushblog
... 484 entries
eutikia ... festina lente
... 361 entries

My World Travels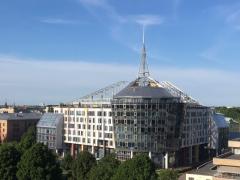 Memories of my holidays. cricket tours, mountain hikes and campervan life. a write up of my travel journals for me to look back on and remember good times, and for my family to read if they wish to find out what i've been up...

read blog
journeys
... 2 minutes ago
lushblog
... 2 minutes ago
sejlerliv
... 4 minutes ago
alwaysyoung
... 5 minutes ago
sailingfastforward
... 7 minutes ago
peter & joan's adventures
... 8 minutes ago

Search for a friends blog, or find out what a real traveller has already written about a destination that you're planning to visit.