Hedy + Peter Goes West

read blog
met gidsie op stap.....
... 482 entries
sejlerliv
... 474 entries
debbie does...round the w
... 413 entries
vagabonding
... 395 entries
la vuelta al mundo en 477
... 394 entries
sailng on windwanderer.
... 386 entries

Armenia And Georgia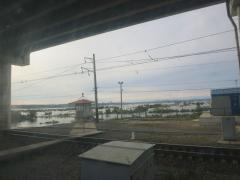 My next incursion into parts of the ex-soviet union involves 5 days in armenia on my own, after which i join a group for 9 days in georgia. in august 2013, i set off with my friend brian to travel by rail from vladivosto...

read blog
suzy's travel blog.
... 2 minutes ago
cakl travels
... 3 minutes ago
the grant's travel advent
... 5 minutes ago
senior moments
... 6 minutes ago
hedy + peter goes west
... 7 minutes ago
harry and judy's rv trip
... 9 minutes ago

Search for a friends blog, or find out what a real traveller has already written about a destination that you're planning to visit.