Hedy + Peter Goes West

read blog
barbarico.com
... 794 entries
sailng on windwanderer.
... 630 entries
sejlerliv
... 604 entries
met gidsie op stap.....
... 517 entries
aussie adventure
... 509 entries
comers corner
... 486 entries

Yoginionthego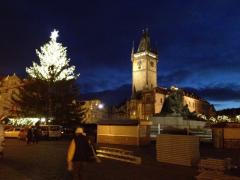 Hello! welcome to my adventure blog capturing all the adventures and amazing people i meet on my travels. it's more of a multi map and i try to update all my trips as i go and upload lots of photos... recently i renamed it ...

read blog
adventures down under
... 2 minutes ago
peter & joan's adventures
... 3 minutes ago
our grey nomad adventures
... 3 minutes ago
wayne and anne's travel
... 5 minutes ago
samandlucytravels
... 6 minutes ago
car54? variety bash
... 7 minutes ago

Search for a friends blog, or find out what a real traveller has already written about a destination that you're planning to visit.