Hedy + Peter Goes West

read blog
sailng on windwanderer.
... 507 entries
met gidsie op stap.....
... 495 entries
sejlerliv
... 474 entries
destination: ____________
... 417 entries
debbie does...round the w
... 413 entries
vagabonding
... 395 entries

The Wondering Waterfields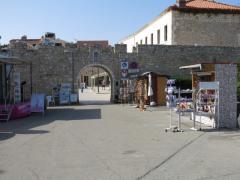 The wondering waterfields ( wondering where we are) !! setting off a bit earlier than last time, we are making our way back to sunny morocco. they have had some heavy rainfall over the last few weeks but the sunshine has re...

read blog
start with a single step
... 1 minute ago
aussie adventure
... 3 minutes ago
wir sind mal wieder weg
... 3 minutes ago
beauties trip
... 5 minutes ago
hannah's big adventure
... 7 minutes ago
our trip down under
... 8 minutes ago

Search for a friends blog, or find out what a real traveller has already written about a destination that you're planning to visit.