Hedy + Peter Goes West

read blog
met gidsie op stap.....
... 485 entries
sejlerliv
... 474 entries
debbie does...round the w
... 413 entries
vagabonding
... 395 entries
la vuelta al mundo en 477
... 394 entries
sailng on windwanderer.
... 388 entries

Comers Corner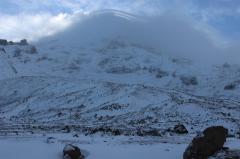 Welcome to my blog, with stories from south america, india and nepal (this list is always subject to change!). i am an overland leader and driver, and i promise to try not to bang on too much about truck repairs and work... b...

read blog
harry and judy's rv trip
... 3 minutes ago
escaping the rat race....
... 4 minutes ago
met gidsie op stap.....
... 5 minutes ago
married and meandering
... 6 minutes ago
the grant's travel advent
... 7 minutes ago
beauties trip
... 9 minutes ago

Search for a friends blog, or find out what a real traveller has already written about a destination that you're planning to visit.