Hedy + Peter Goes West

read blog
met gidsie op stap.....
... 487 entries
sejlerliv
... 474 entries
sailng on windwanderer.
... 417 entries
debbie does...round the w
... 413 entries
vagabonding
... 395 entries
destination: ____________
... 395 entries

Gemma's 3 Month Adventure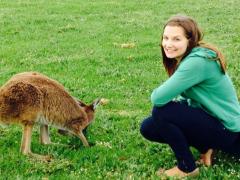 Hi everyone, i thought id set up a blog so people can keep track of my journey! i'll try update at least once in every new place :) please feel free to send me messages or just have a read about all the adventures (and fo...

read blog
shannon & pamela's advent
... 3 minutes ago
b1 adventures
... 5 minutes ago
the wondering waterfields
... 7 minutes ago
married and meandering
... 8 minutes ago
beauties trip
... 10 minutes ago
casual class'ics'
... 10 minutes ago

Search for a friends blog, or find out what a real traveller has already written about a destination that you're planning to visit.