Hedy + Peter Goes West

read blog
barbarico.com
... 755 entries
sejlerliv
... 553 entries
sailng on windwanderer.
... 521 entries
met gidsie op stap.....
... 503 entries
beauties trip
... 435 entries
debbie does...round the w
... 417 entries

Travelling Harfields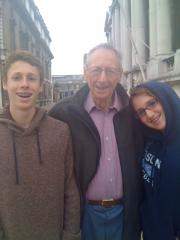 Just renewed the site - i started this so long ago i may have to go back and remind myself what we have done. thanks for following along.... its easier than keeping a diary. still in the d, but times are a changing for the ...

read blog
nicholls european adventu
... 2 minutes ago
aussie adventure
... 3 minutes ago
jane's travels for 2015
... 4 minutes ago
our aussie adventure
... 5 minutes ago
hedy + peter goes west
... 7 minutes ago
usa og canada - 2015
... 7 minutes ago

Search for a friends blog, or find out what a real traveller has already written about a destination that you're planning to visit.