Hedy + Peter Goes West

read blog
met gidsie op stap.....
... 481 entries
sejlerliv
... 458 entries
debbie does...round the w
... 413 entries
vagabonding
... 395 entries
la vuelta al mundo en 477
... 394 entries
sailng on windwanderer.
... 385 entries

Li & Zoe's 2014 Adventure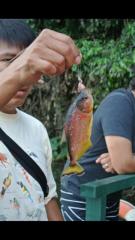 Hi everyone, as most of you know i have decided to do another little adventure, with zoe and this time to south & central america, we can't wait!!! thought i'd write a little blog for those who want to keep in touch /see o...

read blog
sejlerliv
... 3 minutes ago
lushblog
... 3 minutes ago
aderyn glas cruises
... 3 minutes ago
homeless
... 5 minutes ago
travelling harfields
... 7 minutes ago
celtic crossing - the seq
... 9 minutes ago

Search for a friends blog, or find out what a real traveller has already written about a destination that you're planning to visit.