Hedy + Peter Goes West

read blog
sailng on windwanderer.
... 507 entries
met gidsie op stap.....
... 495 entries
sejlerliv
... 489 entries
destination: ____________
... 417 entries
debbie does...round the w
... 413 entries
vagabonding
... 395 entries

Two Months In Alsace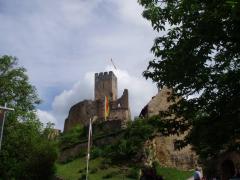 We live in scotland, but mum is working in basel for two months, so we've all come over to live here - just over the border in alsace, france. my sister and i are going to explore this bit of france and switzerland, and write...

read blog
here, there & everywhere
... 2 minutes ago
shanie and petes honeymoo
... 4 minutes ago
beauties trip
... 6 minutes ago
hedy + peter goes west
... 6 minutes ago
sejlerliv
... 7 minutes ago
bianca & philipps wat 201
... 9 minutes ago

Search for a friends blog, or find out what a real traveller has already written about a destination that you're planning to visit.