Next Adventure Scandinavia

read blog
sejlerliv
... 767 entries
sailng on windwanderer.
... 630 entries
harry and judy's rv trip
... 561 entries
met gidsie op stap.....
... 518 entries
education is light
... 478 entries
debbie does...round the w
... 473 entries

Car54? Variety Bash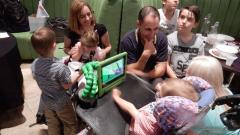 This year will be the paddy wagon's 22nd variety bash - we raise money to help kids in need. and have some fun too! a bash is held each year in each state and is the major fundraiser for variety – the children's charity, ...

read blog
liz on the loose
... 3 minutes ago
our grey nomad adventures
... 4 minutes ago
skiing in retirement
... 6 minutes ago
scouseleem on tour
... 7 minutes ago
next adventure scandinavi
... 7 minutes ago
busy doing nothing
... 9 minutes ago

Search for a friends blog, or find out what a real traveller has already written about a destination that you're planning to visit.