Hedy + Peter Goes West

read blog
met gidsie op stap.....
... 483 entries
sejlerliv
... 474 entries
debbie does...round the w
... 413 entries
vagabonding
... 395 entries
la vuelta al mundo en 477
... 394 entries
sailng on windwanderer.
... 387 entries

Our Travels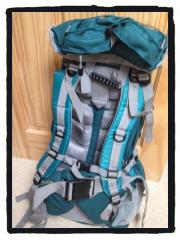 We are getting ready for our adventure. hi we will share our adventure with you all. and hopefully be able to pick up your messages from the message board. hope you enjoy our blogs.. :)...

read blog
harry and judy's rv trip
... 3 minutes ago
armenia and georgia
... 5 minutes ago
hedy + peter goes west
... 7 minutes ago
sailng on windwanderer.
... 9 minutes ago
suzy's travel blog.
... 10 minutes ago
ayzia's korea adventure
... 12 minutes ago

Search for a friends blog, or find out what a real traveller has already written about a destination that you're planning to visit.