Hedy + Peter Goes West

read blog
met gidsie op stap.....
... 484 entries
sejlerliv
... 474 entries
debbie does...round the w
... 413 entries
vagabonding
... 395 entries
la vuelta al mundo en 477
... 394 entries
sailng on windwanderer.
... 388 entries

Homeless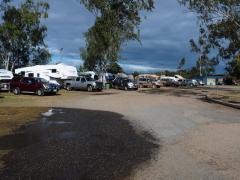 We are off on our exciting journey. all 3 of us, 2 dogs and a cockatiel heading off around this great country. after a very slow start, the van is ready and we are off. the plan is simple - head north and see what happens...

read blog
cakl travels
... 39 seconds ago
senior moments
... 2 minutes ago
thai thoughts
... 4 minutes ago
emmett's in the usa
... 4 minutes ago
met gidsie op stap.....
... 6 minutes ago
shannon & pamela's advent
... 7 minutes ago

Search for a friends blog, or find out what a real traveller has already written about a destination that you're planning to visit.