Hedy + Peter Goes West

read blog
barbarico.com
... 762 entries
sejlerliv
... 553 entries
sailng on windwanderer.
... 530 entries
met gidsie op stap.....
... 506 entries
beauties trip
... 481 entries
debbie does...round the w
... 417 entries

Jill & Dale World Tour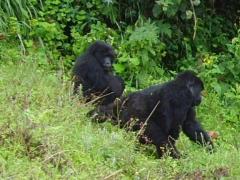 So, dale decided when he was about five years old that he wanted to travel the world. and, jill decided if she wanted to marry dale, the travel thing was part of the package. and, it seems to work okay. dale has the bl...

read blog
aussie adventure
... 2 minutes ago
godwit tales
... 2 minutes ago
one mike and his bike
... 3 minutes ago
pak full of adventure
... 4 minutes ago
hedy + peter goes west
... 5 minutes ago
beauties trip
... 6 minutes ago

Search for a friends blog, or find out what a real traveller has already written about a destination that you're planning to visit.