Hedy + Peter Goes West

read blog
sailng on windwanderer.
... 516 entries
sejlerliv
... 508 entries
met gidsie op stap.....
... 499 entries
destination: ____________
... 417 entries
debbie does...round the w
... 413 entries
vagabonding
... 395 entries

Hannah's Big Adventure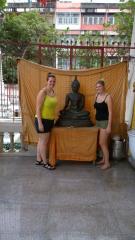 Just me, updating my friends and family with my travel stories and experiences. i am not directly trying to brag, bore you or make you jealous but reading my blog may have that affect! sorry :)...

read blog
paul & tracey's travels
... 2 minutes ago
half a world away ...
... 2 minutes ago
muck 'n' malarkey go to a
... 2 minutes ago
aussie adventure
... 3 minutes ago
still dreaming
... 4 minutes ago
met gidsie op stap.....
... 5 minutes ago

Search for a friends blog, or find out what a real traveller has already written about a destination that you're planning to visit.