Hedy + Peter Goes West

read blog
barbarico.com
... 773 entries
sailng on windwanderer.
... 582 entries
beauties trip
... 556 entries
sejlerliv
... 553 entries
met gidsie op stap.....
... 508 entries
aussie adventure
... 441 entries

Another Idiot Abroad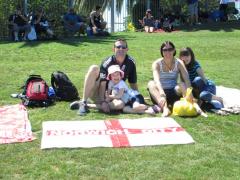 It's february and cold, wet and windy in the uk, so it must be time for the migration south to warmer climes. half a million swallows can't be wrong, so south africa is the destination this year. just happens to be where ...

read blog
travelling harfields
... 1 minute ago
chris & laurie - moonrake
... 3 minutes ago
s/v priscilla
... 5 minutes ago
sea to sky
... 6 minutes ago
godwit tales
... 8 minutes ago
one mike and his bike
... 10 minutes ago

Search for a friends blog, or find out what a real traveller has already written about a destination that you're planning to visit.