Hedy + Peter Back On The Road

read blog
sejlerliv
... 711 entries
sailng on windwanderer.
... 630 entries
met gidsie op stap.....
... 517 entries
harry and judy's rv trip
... 489 entries
debbie does...round the w
... 443 entries
education is light
... 427 entries

Beyond My Comfort Zone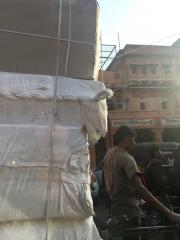 Over the next 12 days i will be travelling around northan india then crossing the border to nepal where i will be for 7 days. i will finish my trip with 3 days in dubai. you can catch up with my news and photos as i travel ...

read blog
2017willardwandering
... 2 minutes ago
miyagi moon
... 3 minutes ago
chris & laurie - moonrake
... 3 minutes ago
peter & joan's adventures
... 4 minutes ago
2017 year of fun
... 5 minutes ago
scouseleem on tour
... 6 minutes ago

Search for a friends blog, or find out what a real traveller has already written about a destination that you're planning to visit.