Hedy + Peter Goes West

read blog
sailng on windwanderer.
... 507 entries
met gidsie op stap.....
... 495 entries
sejlerliv
... 474 entries
destination: ____________
... 417 entries
debbie does...round the w
... 413 entries
vagabonding
... 395 entries

Lushblog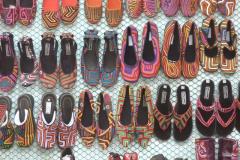 Welcome to lushblog..im currently getting up at 5.15 am, to get to work for a 6.30 start, to sell pork pastry products to the unhealthy and undeserving, so forgive me if im a little tetchy! leave me a message, and if i can ma...

read blog
globetrotting with shanpa
... 3 minutes ago
voyages of leprechaun
... 4 minutes ago
we'll do it our way
... 5 minutes ago
eat drink &play with whis
... 6 minutes ago
seadragon
... 7 minutes ago
my many short trips
... 8 minutes ago

Search for a friends blog, or find out what a real traveller has already written about a destination that you're planning to visit.