Hedy + Peter Goes West

read blog
met gidsie op stap.....
... 486 entries
sejlerliv
... 474 entries
debbie does...round the w
... 413 entries
sailng on windwanderer.
... 413 entries
vagabonding
... 395 entries
destination: ____________
... 395 entries

Emmett's In The Usa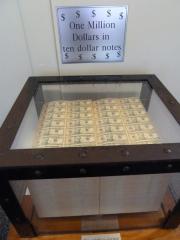 Welcome to our web site. you can check out our diary entries, view our photos, or see where we are on the map by clicking the tabs at the top of the page. hope you enjoy and hope to hear from you as well in the comments area ...

read blog
lushblog
... 3 minutes ago
ellen'stravels
... 5 minutes ago
married and meandering
... 7 minutes ago
sophiaandharry.rtwtrip
... 8 minutes ago
the wondering waterfields
... 8 minutes ago
jane's travels for 2014
... 8 minutes ago

Search for a friends blog, or find out what a real traveller has already written about a destination that you're planning to visit.