Hedy + Peter Goes West

read blog
met gidsie op stap.....
... 486 entries
sejlerliv
... 474 entries
debbie does...round the w
... 413 entries
sailng on windwanderer.
... 409 entries
vagabonding
... 395 entries
la vuelta al mundo en 477
... 394 entries

Lushblog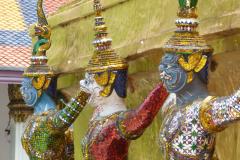 Welcome to lushblog..im currently getting up at 5.15 am, to get to work for a 6.30 start, to sell pork pastry products to the unhealthy and undeserving, so forgive me if im a little tetchy! leave me a message, and if i can ma...

read blog
b1 adventures
... 2 minutes ago
shannon & pamela's advent
... 3 minutes ago
escaping the rat race....
... 3 minutes ago
sophiaandharry.rtwtrip
... 4 minutes ago
sailng on windwanderer.
... 5 minutes ago
the elton's european adve
... 6 minutes ago

Search for a friends blog, or find out what a real traveller has already written about a destination that you're planning to visit.