Hedy + Peter Goes West

read blog
met gidsie op stap.....
... 481 entries
sejlerliv
... 454 entries
debbie does...round the w
... 413 entries
vagabonding
... 395 entries
la vuelta al mundo en 477
... 394 entries
sailng on windwanderer.
... 385 entries

The Random Wanderings Of Me!!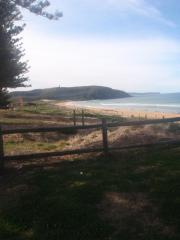 Ahoy there.... this is a website dedicated to me so therefore the best website in the world!! haha... actually this is so that you lovely people can keep up to date with my travels!! - enjoy!!...

read blog
suzy's travel blog.
... 41 seconds ago
celtic crossing - the seq
... 3 minutes ago
beauties trip
... 4 minutes ago
sailng on windwanderer.
... 5 minutes ago
thai thoughts
... 6 minutes ago
travellerstales
... 7 minutes ago

Search for a friends blog, or find out what a real traveller has already written about a destination that you're planning to visit.