Hedy + Peter Goes West

read blog
met gidsie op stap.....
... 486 entries
sejlerliv
... 474 entries
debbie does...round the w
... 413 entries
sailng on windwanderer.
... 410 entries
vagabonding
... 395 entries
la vuelta al mundo en 477
... 394 entries

Shannon & Pamela's Adventures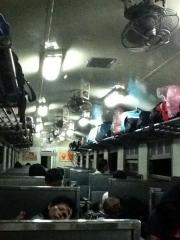 Hi everyone and welcome to our blog. on the 4th september 2014 we packed our bags and left guernsey to set off on our 3rd adventure. this time we are heading to china, vietnam and indonesia before arriving in new zealand on a...

read blog
senior moments
... 2 minutes ago
paul & tracey's travels
... 3 minutes ago
b1 adventures
... 4 minutes ago
our aussie adventure
... 5 minutes ago
beauties trip
... 6 minutes ago
peter & joan's adventures
... 7 minutes ago

Search for a friends blog, or find out what a real traveller has already written about a destination that you're planning to visit.