Hedy + Peter Goes West

read blog
met gidsie op stap.....
... 487 entries
sejlerliv
... 474 entries
sailng on windwanderer.
... 417 entries
debbie does...round the w
... 413 entries
vagabonding
... 395 entries
destination: ____________
... 395 entries

Shane & Mv On 'gem'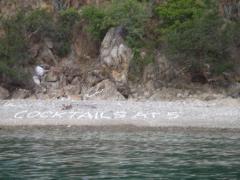 Woohoo! we are finally living the dream to sail around the world!! we have set up this website so everyone can follow our adventures! read our diary entries, check out the photos and view the map to see where we are now. ...

read blog
emmett's in the usa
... 2 minutes ago
gemma's 3 month adventure
... 3 minutes ago
clive and nina
... 5 minutes ago
daryl & elaine's el camin
... 6 minutes ago
hedy + peter goes west
... 6 minutes ago
our aussie adventure
... 8 minutes ago

Search for a friends blog, or find out what a real traveller has already written about a destination that you're planning to visit.