Hedy + Peter Goes West

read blog
sailng on windwanderer.
... 507 entries
met gidsie op stap.....
... 495 entries
sejlerliv
... 484 entries
destination: ____________
... 417 entries
debbie does...round the w
... 413 entries
vagabonding
... 395 entries

Our Trip Down Under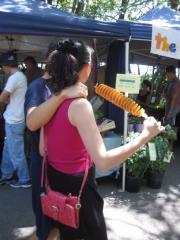 This blog covers our trip to australia and new zealand in 2013 (september 22nd through october 17th). it now also covers our 2015 trip to amsterdam and indonesia (may 22nd to june 27th)....

read blog
comers corner
... 1 minute ago
two months in alsace
... 3 minutes ago
aussie adventure
... 4 minutes ago
natalie ks! travel blog..
... 5 minutes ago
paddy down under
... 6 minutes ago
beauties trip
... 7 minutes ago

Search for a friends blog, or find out what a real traveller has already written about a destination that you're planning to visit.