Hedy + Peter Back On The Road

read blog
sejlerliv
... 711 entries
sailng on windwanderer.
... 630 entries
met gidsie op stap.....
... 517 entries
harry and judy's rv trip
... 489 entries
debbie does...round the w
... 449 entries
australia 2015
... 420 entries

Here, There & Everywhere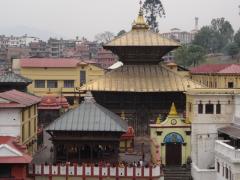 Welcome to my blog! putting a rucksack on my back seems to have pulled me in to this century.....still no facebook account yet though! i can't believe there's anyone out there who hasn't been bored rigid by my plans but j...

read blog
2017 year of fun
... 1 minute ago
wayne and anne's travel
... 3 minutes ago
waynes rv travel blog
... 3 minutes ago
hedy + peter back on the
... 4 minutes ago
chris & laurie - moonrake
... 6 minutes ago
in search of paradise...
... 7 minutes ago

Search for a friends blog, or find out what a real traveller has already written about a destination that you're planning to visit.