Hedy + Peter Goes West

read blog
met gidsie op stap.....
... 487 entries
sejlerliv
... 474 entries
sailng on windwanderer.
... 417 entries
debbie does...round the w
... 413 entries
vagabonding
... 395 entries
destination: ____________
... 395 entries

Buffham Family Gap Year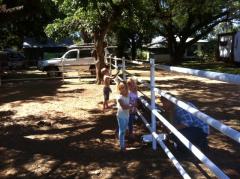 The buffham family left wa in november 2012. we spent the next 10 months travelling across, down through up and over australia. we have stopped in coolum qld to recuperate. we lost a wheel on the van and damaged it so it h...

read blog
beauties trip
... 8 seconds ago
b1 adventures
... 2 minutes ago
here, there & everywhere
... 4 minutes ago
ellen'stravels
... 5 minutes ago
our baja adventure
... 6 minutes ago
clive and nina
... 7 minutes ago

Search for a friends blog, or find out what a real traveller has already written about a destination that you're planning to visit.