Hedy + Peter Goes West

read blog
sailng on windwanderer.
... 507 entries
met gidsie op stap.....
... 495 entries
sejlerliv
... 489 entries
destination: ____________
... 417 entries
debbie does...round the w
... 413 entries
vagabonding
... 395 entries

Seven Popes And A Puppet, 2...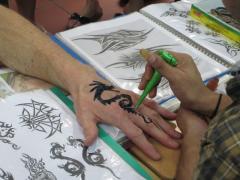 In the 1300's rome was not a safe place for the papacy and seven popes in a row made avignon their home, under the protection of the french king. and from 1940 to 1944 the small city of vichy was where the puppet government...

read blog
lushblog
... 3 minutes ago
here, there & everywhere
... 4 minutes ago
two months in alsace
... 5 minutes ago
shanie and petes honeymoo
... 5 minutes ago
beauties trip
... 7 minutes ago
hedy + peter goes west
... 8 minutes ago

Search for a friends blog, or find out what a real traveller has already written about a destination that you're planning to visit.