Hedy + Peter Goes West

read blog
met gidsie op stap.....
... 491 entries
sailng on windwanderer.
... 481 entries
sejlerliv
... 474 entries
debbie does...round the w
... 413 entries
vagabonding
... 395 entries
destination: ____________
... 395 entries

Destination: ____________?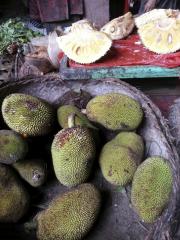 In 2007, i exchanged my business suits for bathing suits by quitting my job and going to se asia/india. in 2012, thankfully, the same job decided to quit me. now instead of being immersed in the medical field and studying cli...

read blog
wir sind mal wieder weg
... 3 minutes ago
barbeau on the go
... 4 minutes ago
hedy + peter goes west
... 4 minutes ago
here, there & everywhere
... 5 minutes ago
start with a single step
... 6 minutes ago
married and meandering
... 7 minutes ago

Search for a friends blog, or find out what a real traveller has already written about a destination that you're planning to visit.