Hedy + Peter Goes West

read blog
barbarico.com
... 794 entries
sailng on windwanderer.
... 630 entries
sejlerliv
... 604 entries
met gidsie op stap.....
... 517 entries
aussie adventure
... 509 entries
comers corner
... 454 entries

Comers Corner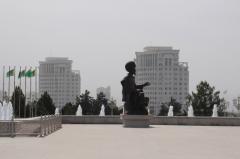 Welcome to my blog. currently in south east asia, you will also find stories and tales from south america, the silk road, india, bhutan, and nepal hiding away in here....

read blog
adventures down under
... 2 minutes ago
margo2americas
... 3 minutes ago
dave & julie on tour
... 4 minutes ago
adventure before dementia
... 6 minutes ago
yoginionthego
... 8 minutes ago
our baja adventure
... 9 minutes ago

Search for a friends blog, or find out what a real traveller has already written about a destination that you're planning to visit.