Hedy + Peter Goes West

read blog
sejlerliv
... 553 entries
sailng on windwanderer.
... 521 entries
met gidsie op stap.....
... 502 entries
destination: ____________
... 417 entries
debbie does...round the w
... 414 entries
beauties trip
... 405 entries

Holy Cow!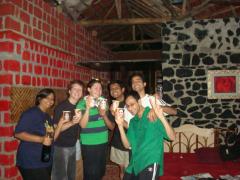 Welcome to 'holy cow' my world adventure! this started as an indian adveture, however holy cow has now been to the middle east and back to the indian ocean and just climbed to everest base camp. am attached to the name so...

read blog
chris & laurie - moonrake
... 2 minutes ago
muck 'n' malarkey go to a
... 3 minutes ago
aussie adventure
... 4 minutes ago
beauties trip
... 5 minutes ago
automne en canada
... 5 minutes ago
back in oz and on the roa
... 6 minutes ago

Search for a friends blog, or find out what a real traveller has already written about a destination that you're planning to visit.