Hedy + Peter Goes West

read blog
met gidsie op stap.....
... 481 entries
sejlerliv
... 454 entries
debbie does...round the w
... 413 entries
vagabonding
... 395 entries
la vuelta al mundo en 477
... 394 entries
sailng on windwanderer.
... 385 entries

Celtic Crossing - The Sequel!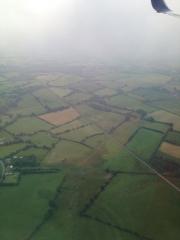 Year two : no you are not seeing double - we are actually taking this trip for a second year in a row! we are fortunate enough for madeleine to once again be accepted into take the floor- touring limerick, wexford and derry...

read blog
beauties trip
... 3 minutes ago
sailng on windwanderer.
... 4 minutes ago
suzy's travel blog.
... 5 minutes ago
thai thoughts
... 6 minutes ago
travellerstales
... 8 minutes ago
godwit tales
... 10 minutes ago

Search for a friends blog, or find out what a real traveller has already written about a destination that you're planning to visit.