Hedy + Peter Goes West

read blog
sailng on windwanderer.
... 516 entries
sejlerliv
... 511 entries
met gidsie op stap.....
... 499 entries
destination: ____________
... 417 entries
debbie does...round the w
... 413 entries
vagabonding
... 395 entries

Still Dreaming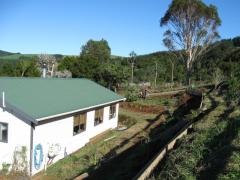 We will share our lives and homes: still dreaming (the sea) and schantlein downunder ( the land) with you. hope you enjoy and as always will stay: still dreaming of what you want out of this short time on earth you are given...

read blog
aussie adventure
... 2 minutes ago
to the cape and beyond
... 3 minutes ago
beauties trip
... 4 minutes ago
bianca & philipps wat 201
... 4 minutes ago
harry and judy's rv trip
... 5 minutes ago
here, there & everywhere
... 5 minutes ago

Search for a friends blog, or find out what a real traveller has already written about a destination that you're planning to visit.