Hedy + Peter Goes West

read blog
sailng on windwanderer.
... 501 entries
met gidsie op stap.....
... 495 entries
sejlerliv
... 474 entries
debbie does...round the w
... 413 entries
destination: ____________
... 402 entries
vagabonding
... 395 entries

Start With A Single Step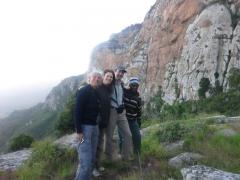 Early in 2013 jane wrote down on her goal list that she wanted to live in a quirky house, with an amazing view in a space where the children could run around freely. eight months later we have found ourselves in tanzania tic...

read blog
education is light
... 2 minutes ago
shanie and petes honeymoo
... 3 minutes ago
beauties trip
... 5 minutes ago
b1 adventures
... 5 minutes ago
bondi burrows
... 5 minutes ago
ever increasing circles
... 6 minutes ago

Search for a friends blog, or find out what a real traveller has already written about a destination that you're planning to visit.