Hedy + Peter Goes West

read blog
met gidsie op stap.....
... 480 entries
sejlerliv
... 451 entries
debbie does...round the w
... 413 entries
vagabonding
... 395 entries
la vuelta al mundo en 477
... 394 entries
daddy/peter & marianne a
... 383 entries

Education Is Light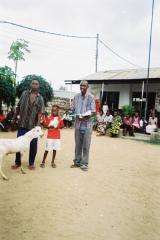 The mtomondoni education sponsorship programme is based in africa. currently there are 44 children that are sponsored to go to school. all students attend mtwapa academy, some, our older students, have graduated from mtwapa...

read blog
beauties trip
... 2 minutes ago
still dreaming
... 2 minutes ago
car54? variety bash
... 3 minutes ago
sophiaandharry.rtwtrip
... 4 minutes ago
leo's travels, home stret
... 5 minutes ago
harry and judy's rv trip
... 7 minutes ago

Search for a friends blog, or find out what a real traveller has already written about a destination that you're planning to visit.