Hedy + Peter Goes West

read blog
met gidsie op stap.....
... 487 entries
sejlerliv
... 474 entries
sailng on windwanderer.
... 450 entries
debbie does...round the w
... 413 entries
vagabonding
... 395 entries
destination: ____________
... 395 entries

Nitatravelsfar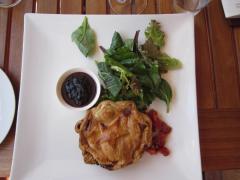 Fortune favors the bold...and people who miser their money to blow on long holidays! after a year and half of counting my pennies, this girl who lives a fortunate life surrounded by beautiful and inspiring people did it. i to...

read blog
hedy + peter goes west
... 35 seconds ago
paddy down under
... 2 minutes ago
wir sind mal wieder weg
... 3 minutes ago
gemma's 3 month adventure
... 4 minutes ago
ellen'stravels
... 6 minutes ago
married and meandering
... 7 minutes ago

Search for a friends blog, or find out what a real traveller has already written about a destination that you're planning to visit.