Hedy + Peter Goes West

read blog
sejlerliv
... 534 entries
sailng on windwanderer.
... 519 entries
met gidsie op stap.....
... 501 entries
destination: ____________
... 417 entries
debbie does...round the w
... 413 entries
vagabonding
... 395 entries

Ever Increasing Circles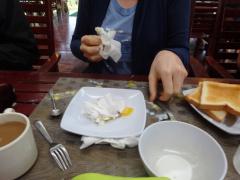 This is our seventh year of swanning around the world doing nowt and we have no plans to quit. our summer work of upgrading the properties is over and it's starting to get chilly so it's time to fly. we're going back ...

read blog
natalie ks! travel blog..
... 1 minute ago
travelling harfields
... 2 minutes ago
harry and judy's rv trip
... 4 minutes ago
comers corner
... 4 minutes ago
the travelowes
... 5 minutes ago
car54? variety bash
... 7 minutes ago

Search for a friends blog, or find out what a real traveller has already written about a destination that you're planning to visit.