Hedy + Peter Goes West

read blog
sejlerliv
... 534 entries
sailng on windwanderer.
... 520 entries
met gidsie op stap.....
... 501 entries
destination: ____________
... 417 entries
debbie does...round the w
... 413 entries
vagabonding
... 395 entries

Bucketeers United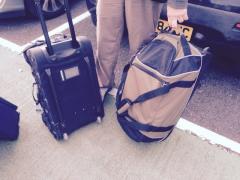 Our band of brothers and sisters like to rock and roll and drink tea.....among other things. this is a record of us being silly....

read blog
rachandal's european adve
... 3 minutes ago
round the world in 60 day
... 4 minutes ago
comers corner
... 6 minutes ago
beauties trip
... 8 minutes ago
sailng on windwanderer.
... 9 minutes ago
aussie adventure
... 10 minutes ago

Search for a friends blog, or find out what a real traveller has already written about a destination that you're planning to visit.