Hedy + Peter Goes West

read blog
met gidsie op stap.....
... 486 entries
sejlerliv
... 474 entries
debbie does...round the w
... 413 entries
sailng on windwanderer.
... 409 entries
vagabonding
... 395 entries
la vuelta al mundo en 477
... 394 entries

The Elton's European Advent...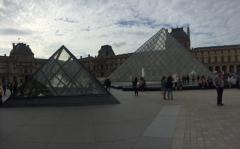 Welcome to chris, murray & amy's uk/european adventure. this is amy's gap year adventure and our 25th wedding anniversary present. unfortunately luke misses out on this trip as he is busy working and saving money! i can'...

read blog
senior moments
... 4 minutes ago
b1 adventures
... 4 minutes ago
godwit tales
... 6 minutes ago
lushblog
... 7 minutes ago
shannon & pamela's advent
... 9 minutes ago
escaping the rat race....
... 9 minutes ago

Search for a friends blog, or find out what a real traveller has already written about a destination that you're planning to visit.