Hedy + Peter Goes West

read blog
met gidsie op stap.....
... 484 entries
sejlerliv
... 474 entries
debbie does...round the w
... 413 entries
vagabonding
... 395 entries
la vuelta al mundo en 477
... 394 entries
sailng on windwanderer.
... 388 entries

Secker Goes Globetrotting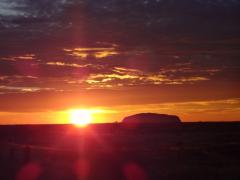 Twenty years from now you will be more disappointed by the things you didn't do than by the ones you did. so throw off the bowlines, sail away from the safe harbour. explore. dream. discover. follow me as i travel the g...

read blog
wir sind mal wieder weg
... 3 minutes ago
barbeau on the go
... 3 minutes ago
cakl travels
... 4 minutes ago
beauties trip
... 6 minutes ago
homeless
... 7 minutes ago
senior moments
... 8 minutes ago

Search for a friends blog, or find out what a real traveller has already written about a destination that you're planning to visit.