Hedy + Peter Goes West

read blog
sailng on windwanderer.
... 507 entries
met gidsie op stap.....
... 495 entries
sejlerliv
... 474 entries
destination: ____________
... 417 entries
debbie does...round the w
... 413 entries
vagabonding
... 395 entries

Travelling Harfields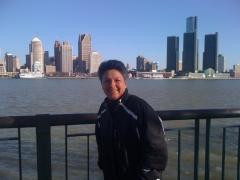 Just renewed the site - i started this so long ago i may have to go back and remind myself what we have done. thanks for following along.... its easier than keeping a diary. still in the d, but times are a changing for the ...

read blog
wir sind mal wieder weg
... 1 minute ago
beauties trip
... 2 minutes ago
we'll do it our way
... 3 minutes ago
eutikia ... festina lente
... 3 minutes ago
aussie adventure
... 4 minutes ago
my many short trips
... 5 minutes ago

Search for a friends blog, or find out what a real traveller has already written about a destination that you're planning to visit.