Next Adventure Southern Afr...

read blog
sejlerliv
... 711 entries
sailng on windwanderer.
... 630 entries
met gidsie op stap.....
... 517 entries
harry and judy's rv trip
... 489 entries
education is light
... 452 entries
debbie does...round the w
... 449 entries

Lushblog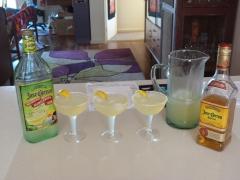 Welcome to lushblog..im currently getting up at 5 am, to get to work for a 6am start, to sell pork pastry products to the unhealthy and undeserving, so forgive me if im a little tetchy! leave me a message, and if i can manage...

read blog
jean-manon de retour en a
... 2 minutes ago
on on home around austral
... 3 minutes ago
our grey nomad adventures
... 4 minutes ago
barbeau on the go
... 5 minutes ago
education is light
... 6 minutes ago
spirit of africa
... 6 minutes ago

Search for a friends blog, or find out what a real traveller has already written about a destination that you're planning to visit.