Next Adventure Southern Afr...

read blog
sejlerliv
... 711 entries
sailng on windwanderer.
... 630 entries
met gidsie op stap.....
... 517 entries
harry and judy's rv trip
... 489 entries
education is light
... 466 entries
debbie does...round the w
... 455 entries

Eutikia ... Festina Lente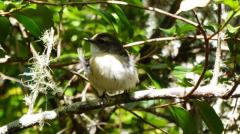 Ma misi me per l'alto mare aperto sol con un legno e con quella compagna picciola da la qual non fui diserto ...

read blog
new zealand adventure
... 11 seconds ago
jean-manon de retour en a
... 2 minutes ago
car54? variety bash
... 2 minutes ago
chris & laurie - moonrake
... 2 minutes ago
busy doing nothing
... 2 minutes ago
scouseleem on tour
... 3 minutes ago

Search for a friends blog, or find out what a real traveller has already written about a destination that you're planning to visit.