Next Adventure Southern Afr...

read blog
sejlerliv
... 711 entries
sailng on windwanderer.
... 630 entries
met gidsie op stap.....
... 517 entries
harry and judy's rv trip
... 489 entries
education is light
... 466 entries
debbie does...round the w
... 455 entries

Off Again !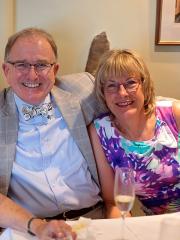 Where to this time....after last year's adventure into ecuador and colombia we really wanted to head back to see more of south america. not quite as adventurous but decided on a 40th wedding anniversary treat featuring main...

read blog
jean-manon de retour en a
... 2 minutes ago
new zealand adventure
... 3 minutes ago
next adventure southern a
... 4 minutes ago
education is light
... 5 minutes ago
scouseleem on tour
... 6 minutes ago
peter & joan's adventures
... 7 minutes ago

Search for a friends blog, or find out what a real traveller has already written about a destination that you're planning to visit.