Hedy + Peter Goes West

read blog
sailng on windwanderer.
... 501 entries
met gidsie op stap.....
... 495 entries
sejlerliv
... 474 entries
debbie does...round the w
... 413 entries
destination: ____________
... 413 entries
vagabonding
... 395 entries

Wir Sind Mal Wieder Weg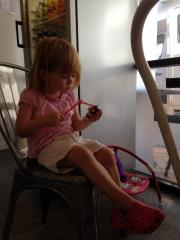 Katharapha bestehend aus katharina und raphael. entstanden ist dieser name im januar 2009 in einem bus kurz ausserhalb von alice springs. seit diesem tag hält sich diese bezeichung für uns als team und ehepaar. seit märz 2...

read blog
travelling harfields
... 1 minute ago
ever increasing circles
... 2 minutes ago
beauties trip
... 3 minutes ago
the wondering waterfields
... 3 minutes ago
jane's travels for 2015
... 4 minutes ago
our aussie adventure
... 6 minutes ago

Search for a friends blog, or find out what a real traveller has already written about a destination that you're planning to visit.