Hedy + Peter Goes West

read blog
met gidsie op stap.....
... 482 entries
sejlerliv
... 474 entries
debbie does...round the w
... 413 entries
vagabonding
... 395 entries
la vuelta al mundo en 477
... 394 entries
sailng on windwanderer.
... 386 entries

Suzy's Travel Blog.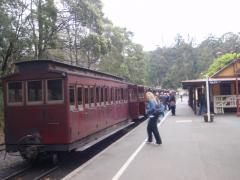 Welcome to my travel blog, which i started back in 09 to keep my family and friends updated on my adventures. it's 2014 now and i am starting it again for my month long trip to usa in july/ august. ...

read blog
cakl travels
... 2 minutes ago
the grant's travel advent
... 3 minutes ago
senior moments
... 5 minutes ago
hedy + peter goes west
... 6 minutes ago
harry and judy's rv trip
... 8 minutes ago
our travels
... 9 minutes ago

Search for a friends blog, or find out what a real traveller has already written about a destination that you're planning to visit.