Hedy + Peter Goes West

read blog
sailng on windwanderer.
... 501 entries
met gidsie op stap.....
... 495 entries
sejlerliv
... 474 entries
debbie does...round the w
... 413 entries
destination: ____________
... 402 entries
vagabonding
... 395 entries

Another Idiot Abroad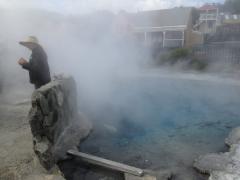 Well, carry on freezing here in england, only catching the cricket between zzzzzs late at night; or get myself down under, catch some rays, drink a beer or two and get behind the boys properly? there's only one answer! en...

read blog
wir sind mal wieder weg
... 33 seconds ago
daddy/peter & marianne a
... 1 minute ago
shanie and petes honeymoo
... 2 minutes ago
watling's in jakarta
... 3 minutes ago
b1 adventures
... 5 minutes ago
angie & col down under -
... 7 minutes ago

Search for a friends blog, or find out what a real traveller has already written about a destination that you're planning to visit.