Hedy + Peter Goes West

read blog
barbarico.com
... 794 entries
sailng on windwanderer.
... 630 entries
sejlerliv
... 604 entries
met gidsie op stap.....
... 517 entries
comers corner
... 495 entries
debbie does...round the w
... 426 entries

Chris & Laurie - Moonraker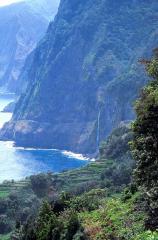 Follow our journey sailing around the world. we will try and write a regular diary and upload the entries on to the site when we have connectivity. do use the message board to contact us. we would love to hear from friends an...

read blog
another idiot abroad
... 3 minutes ago
eutikia ... festina lente
... 4 minutes ago
camels, backpacks and yur
... 6 minutes ago
travelling harfields
... 6 minutes ago
paddy down under
... 7 minutes ago
samandlucytravels
... 9 minutes ago

Search for a friends blog, or find out what a real traveller has already written about a destination that you're planning to visit.