Hedy + Peter Goes West

read blog
sailng on windwanderer.
... 516 entries
sejlerliv
... 511 entries
met gidsie op stap.....
... 499 entries
destination: ____________
... 417 entries
debbie does...round the w
... 413 entries
vagabonding
... 395 entries

Half A World Away ...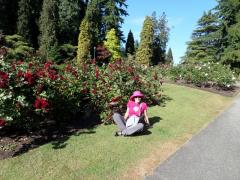 Welcome to our website and our latest trip, half a world away. visit this site whenever you'd like to see where we are and what we're up to. to navigate, click on the tabs at the top of this page to read our diary entries...

read blog
sejlerliv
... 2 minutes ago
education is light
... 3 minutes ago
hedy + peter goes west
... 4 minutes ago
steve in myanmar 2015
... 5 minutes ago
here, there & everywhere
... 6 minutes ago
lushblog
... 6 minutes ago

Search for a friends blog, or find out what a real traveller has already written about a destination that you're planning to visit.