Hedy + Peter Goes West

read blog
barbarico.com
... 792 entries
sailng on windwanderer.
... 630 entries
sejlerliv
... 604 entries
met gidsie op stap.....
... 513 entries
aussie adventure
... 509 entries
debbie does...round the w
... 418 entries

Ireland And Italy In 2016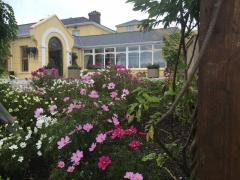 Once again i am fortunate to be able to join with my friends john and alison, together with alison's dad ian, to explore more of ireland and italy. in italy we will be joined by john's brother vivian as he joins us for a fir...

read blog
uk visit and cruise
... 4 minutes ago
hedy + peter goes west
... 5 minutes ago
sapp travels
... 6 minutes ago
wawaland
... 6 minutes ago
hobbins adventures
... 7 minutes ago
peter & joan's adventures
... 9 minutes ago

Search for a friends blog, or find out what a real traveller has already written about a destination that you're planning to visit.