Hedy + Peter Goes West

read blog
sailng on windwanderer.
... 507 entries
met gidsie op stap.....
... 495 entries
sejlerliv
... 484 entries
destination: ____________
... 417 entries
debbie does...round the w
... 413 entries
vagabonding
... 395 entries

The Dream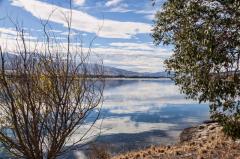 Well folks here we are again, ready to head back to our beloved new zealand. this time however we are hoping it will be a longer stay. andy is looking for a job offer, which hopefully will lead to a temporary work visa. finge...

read blog
our trip down under
... 1 minute ago
comers corner
... 3 minutes ago
two months in alsace
... 4 minutes ago
aussie adventure
... 5 minutes ago
natalie ks! travel blog..
... 7 minutes ago
paddy down under
... 9 minutes ago

Search for a friends blog, or find out what a real traveller has already written about a destination that you're planning to visit.