Hedy + Peter Goes West

read blog
met gidsie op stap.....
... 486 entries
sejlerliv
... 474 entries
debbie does...round the w
... 413 entries
vagabonding
... 395 entries
la vuelta al mundo en 477
... 394 entries
sailng on windwanderer.
... 388 entries

Ellen'stravels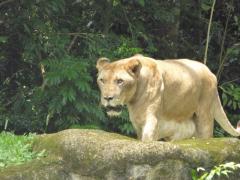 Hi everyone, i have made this blog of course to rub in how much of an amazing time i am having whilst most of you are back in the uk, but mainly to keep you all up to date. i will try post on here as regularly as possible, bu...

read blog
senior moments
... 2 minutes ago
our aussie adventure
... 4 minutes ago
b1 adventures
... 6 minutes ago
sailing on sherbro
... 6 minutes ago
escaping the rat race....
... 8 minutes ago
shannon & pamela's advent
... 8 minutes ago

Search for a friends blog, or find out what a real traveller has already written about a destination that you're planning to visit.