Hedy + Peter Goes West

read blog
met gidsie op stap.....
... 485 entries
sejlerliv
... 474 entries
debbie does...round the w
... 413 entries
vagabonding
... 395 entries
la vuelta al mundo en 477
... 394 entries
sailng on windwanderer.
... 388 entries

Sailing On Sherbro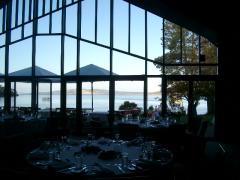 In june 2004 we bought sherbro, a 10.5m centre cockpit jarkan yacht.. (she is hull #5 completed in 1980 by kanga bertels). at that stage we had learnt to sail in dinghies at wagga wagga and had bought a 16ft hartley trailer s...

read blog
senior moments
... 3 minutes ago
beauties trip
... 5 minutes ago
married and meandering
... 6 minutes ago
emmett's in the usa
... 7 minutes ago
harry and judy's rv trip
... 7 minutes ago
escaping the rat race....
... 8 minutes ago

Search for a friends blog, or find out what a real traveller has already written about a destination that you're planning to visit.