Hedy + Peter Goes West

read blog
barbarico.com
... 791 entries
beauties trip
... 643 entries
sailng on windwanderer.
... 630 entries
sejlerliv
... 577 entries
met gidsie op stap.....
... 510 entries
aussie adventure
... 509 entries

Here, There & Everywhere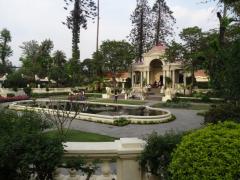 Welcome to my blog! putting a rucksack on my back seems to have pulled me in to this century.....still no facebook account yet though! i can't believe there's anyone out there who hasn't been bored rigid by my plans but j...

read blog
rainbow french trip 2016
... 2 minutes ago
from chalk to cheese
... 2 minutes ago
beauties trip
... 3 minutes ago
one mike and his bike
... 4 minutes ago
sejlerliv
... 5 minutes ago
now 8 months in s.e asia
... 5 minutes ago

Search for a friends blog, or find out what a real traveller has already written about a destination that you're planning to visit.