Hedy + Peter Goes West

read blog
barbarico.com
... 792 entries
sailng on windwanderer.
... 630 entries
sejlerliv
... 604 entries
met gidsie op stap.....
... 512 entries
aussie adventure
... 509 entries
debbie does...round the w
... 418 entries

Liz On The Loose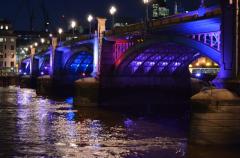 I love to travel. who doesn't? "man cannot discover new oceans unless he has the courage to lose sight of the shore." ~lord chesterfield...

read blog
jo & lachlans usa adventu
... 3 minutes ago
education is light
... 4 minutes ago
paddy down under
... 5 minutes ago
the lofty wanderer
... 6 minutes ago
harry and judy's rv trip
... 7 minutes ago
more crazy adventures
... 9 minutes ago

Search for a friends blog, or find out what a real traveller has already written about a destination that you're planning to visit.