Hedy + Peter Goes West

read blog
sailng on windwanderer.
... 501 entries
met gidsie op stap.....
... 494 entries
sejlerliv
... 474 entries
debbie does...round the w
... 413 entries
vagabonding
... 395 entries
destination: ____________
... 395 entries

Madagascar: 40 Ans Plus Tard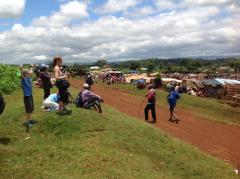 En 2012 ce fut un rêve pour lorraine, une passion pour jocelyne et une expérience de vie pour tristan et mathis. nous sommes de retour en sol malgache en 2015, en companie cette fois de michel et janie. suivez-nous!...

read blog
wir sind mal wieder weg
... 3 minutes ago
the wondering waterfields
... 5 minutes ago
gary & trish
... 5 minutes ago
toms sailing adventures
... 6 minutes ago
away from you......
... 6 minutes ago
we are on holidays!
... 8 minutes ago

Search for a friends blog, or find out what a real traveller has already written about a destination that you're planning to visit.